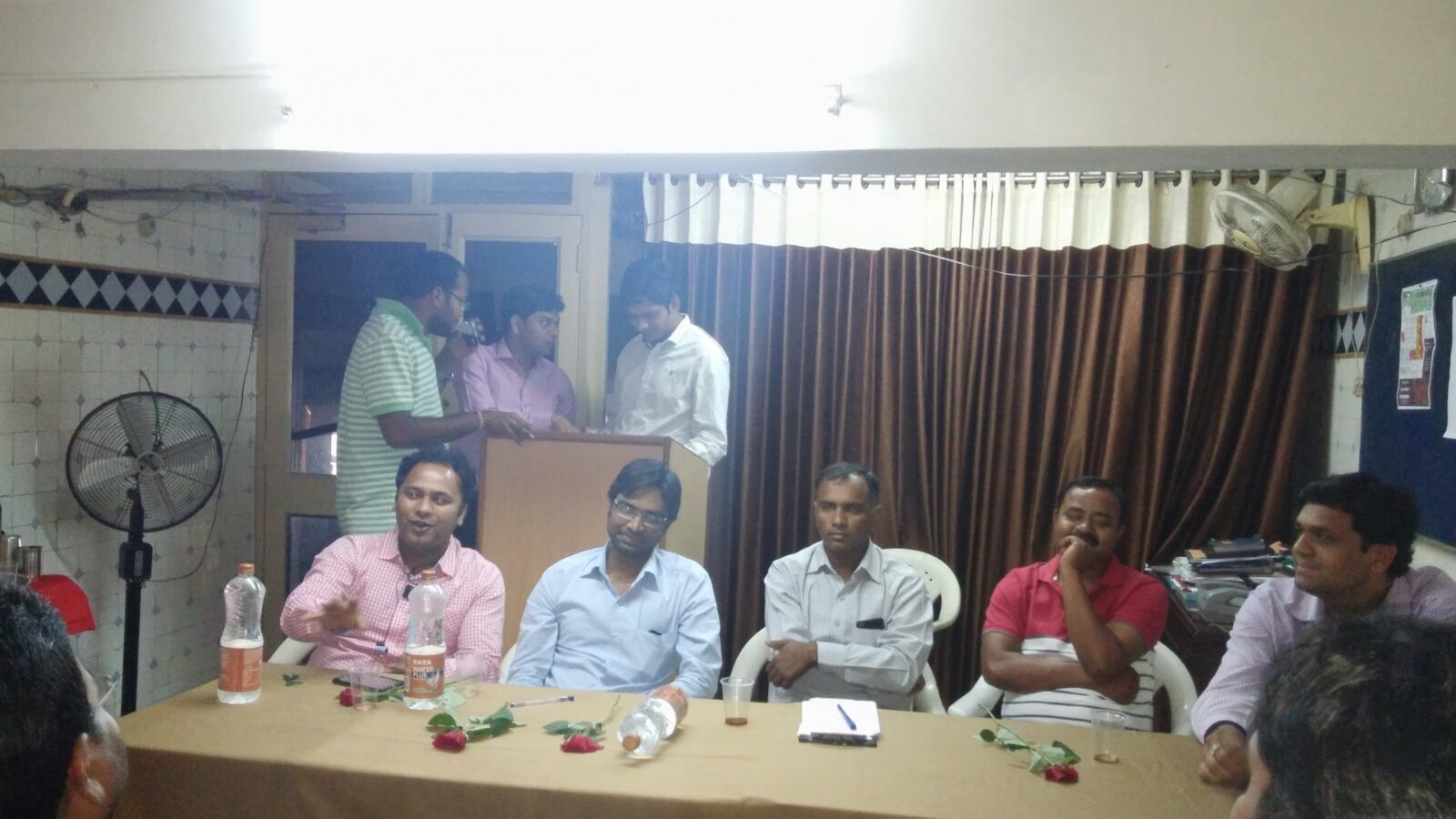 A Great Initiative by WTR DR JTOs to organize and form a dedicated AIGETOA body to represent WTR wing of Gujarat Circle. The Circle President AIGETOA Gujarat, Shri Shobraj Meena had graced the event.
AIGETOA Gujarat extends hearty welcome all the DRs WTR Gujarat and wishes them good luck.  The AIGETOA Guj WTR – DEC constitutes of following office bearers.
| | | |
| --- | --- | --- |
| District President | Nishant Kudesia | 9428211550 |
| District Vice-President | Sumit Gupta | 9428819480 |
| District Secretary | Hansaj Meena | 9426665588 |
| Asst. District Secretary | Monoj Kumar Acharya | 9428816740 |
| Finance Secretary | Pankaj Garg | 9429198368 |
We appreciate the insistent efforts of Shri Tikam Singh Sanger (ACS West Gujarat) for this achievement. AIGETOA Gujarat also appreciates Shri Yash Lal (Web Secretary AIGETOA Gujarat) for working very hard for coordinating with WTR JTOs and making the event successful.
AIGETOA Gujarat also appreciates the support of Shri Divyanand Nigam (DS Rajkot), Shri Mukesh Kumar Saini (DP Rajkot) and Shri Amarjeet (DS Surendranagar), for being present for the event and making it successful.